Houzez gives you the chance to add your own currencies to your site and show the price in different currencies. We have developed a complete option to add new currencies section where you can customize everything related to your currency.
How to Add New Currency
Navigate to Houzez > Currencies as displayed in the image below.
After clicking on Add New you will have this form below to add a new currency.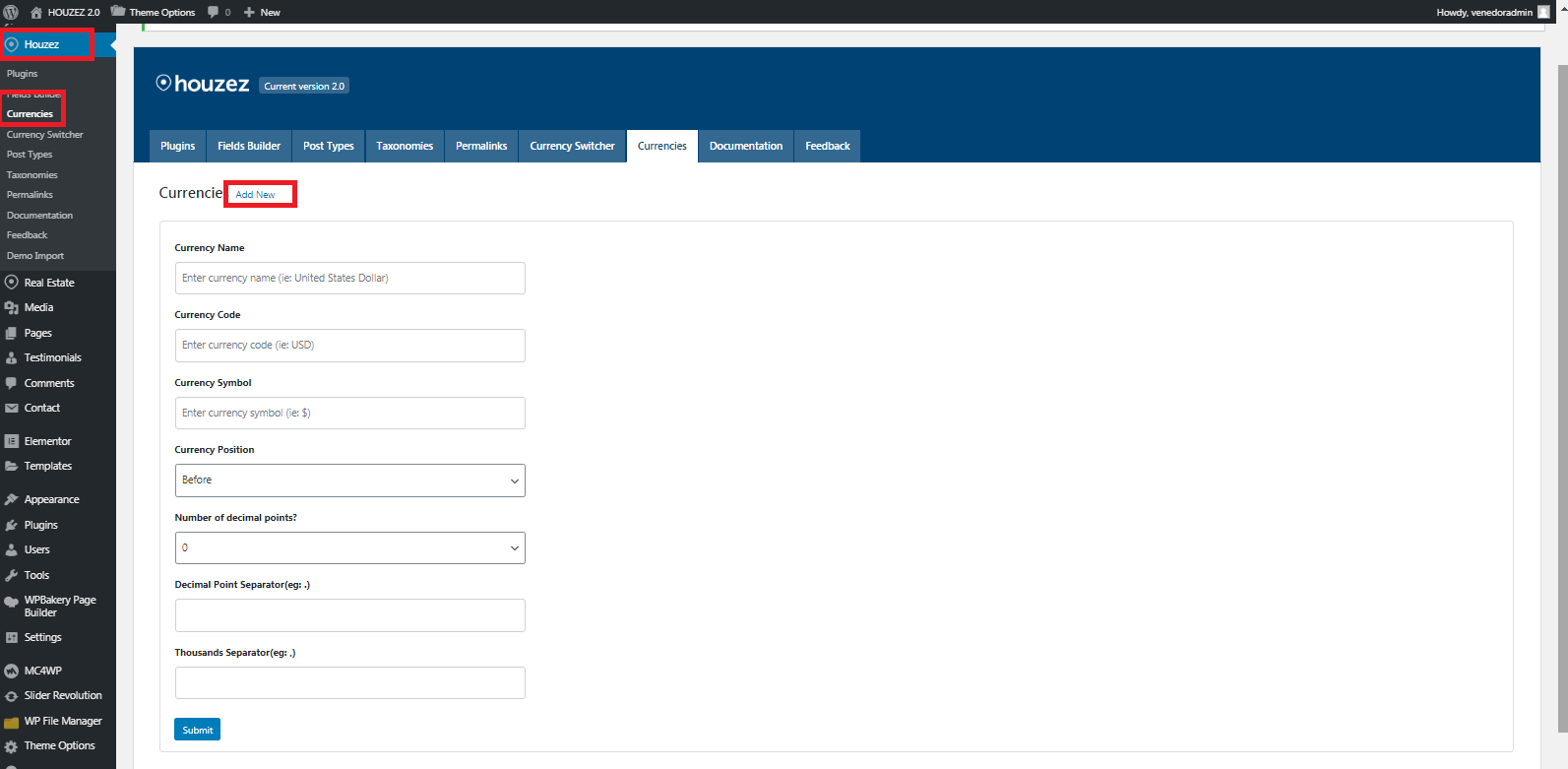 Currency Name: Add the currency name.
Currency Code: Provide the currency code (e.g, USD)
Currency Symbol: Provide currency sign.
Currency Position: Choose from Before Price or After price
Number of decimal points: Choose how many decimal numbers you need
Decimal Point Separator: Provide the decimal point separator.
Thousands Separator: Provide the thousands separator.
Enable Multi-currency
Once you have added the currency, navigate to Theme Options > Price & Currency > Enable the Multi-currency option then select the Default currency from the Next field. All the added currencies will show for selection in that field.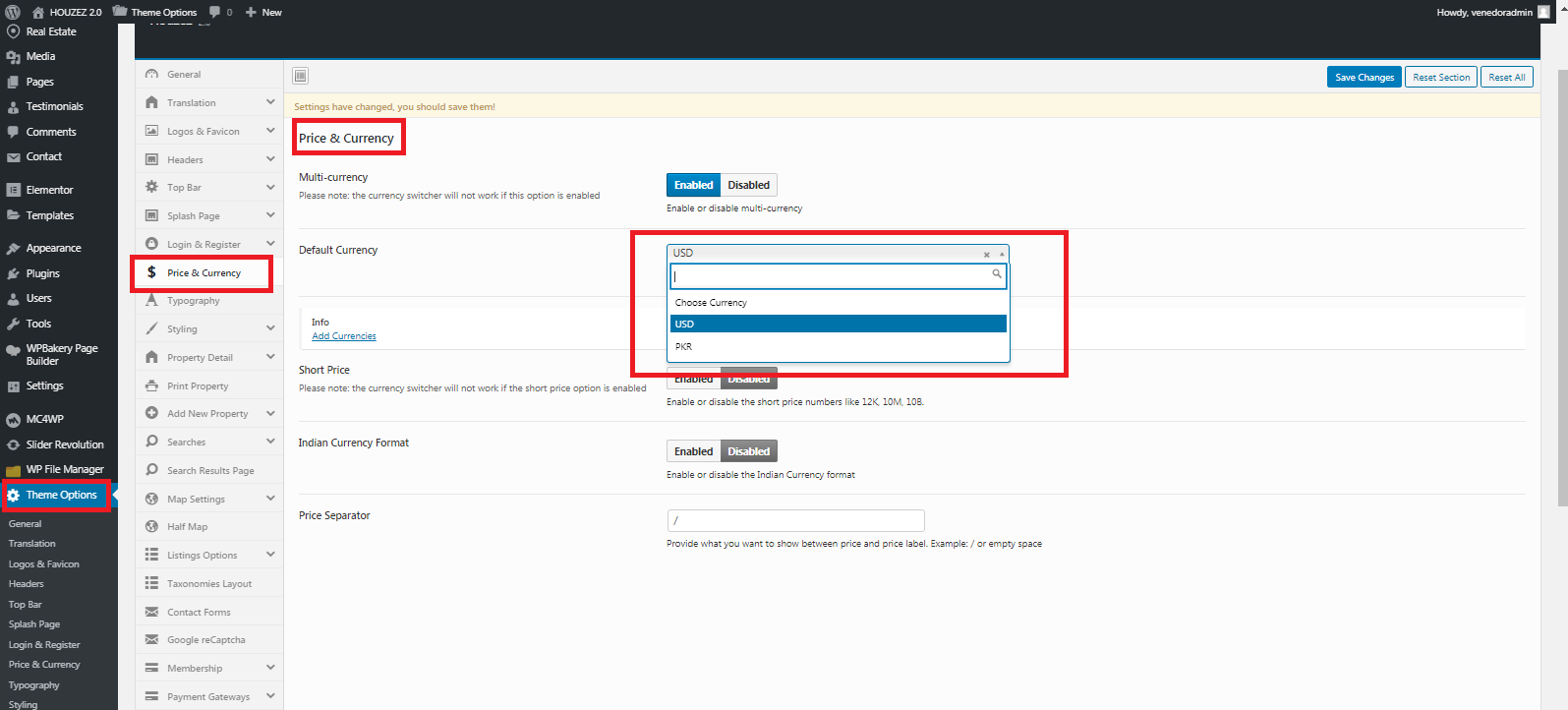 Also, the currencies are available for selections while you add the new property. Navigate to Properties > Add New Property in your left sidebar and you will see they appear in the property information form. Both in the backend and frontend submission form.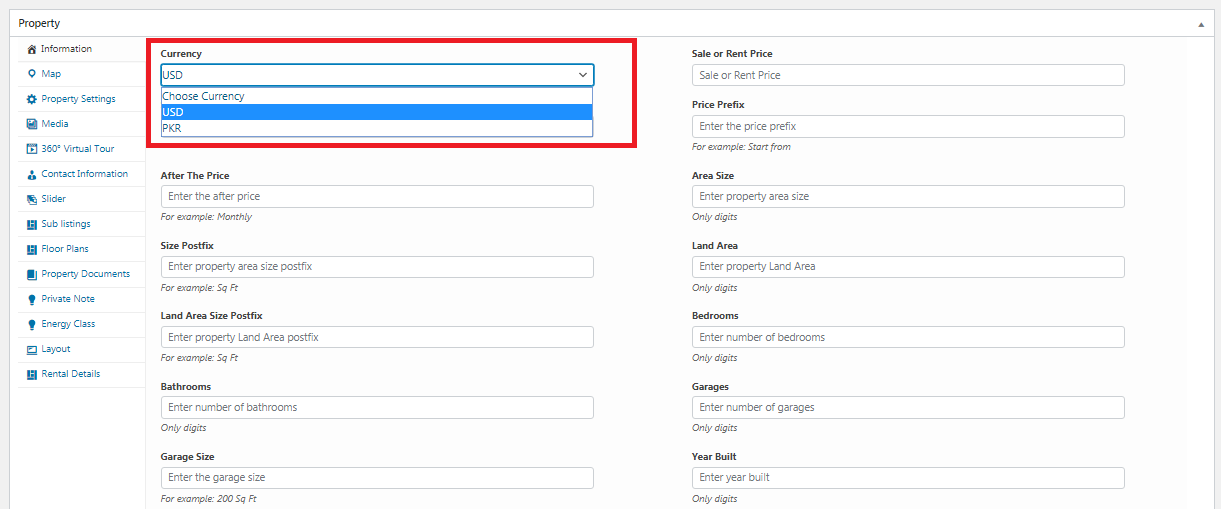 Edit or Delete Currency
Once you have added the currency you always have the possibility to edit or delete them. Navigate to Houzez > Currencies in your left sidebar to display this table below. Use the edit or delete button to manage them.