Houzez gives you the chance to add the currency switcher on your site. We have developed a complete option to enable currency switcher.
How to set the Currency Switcher
Please navigate to Houzez >> Currency Switcher
Currency Switcher API Settings
The plugin gets currency data from openexchangerates.org and imports it into the WordPress database. The exchange rates will be updated on a frequency that you can specify below.
API Key: Add the API key
Update Interval: Select or Specify the frequency when to update currencies exchange rates
How to Enable the Currency Switcher
Please navigate to Theme Options >> Top Bar >> Currency Switcher Enable the option and set the other settings as per your requirement as shown in the below screenshot: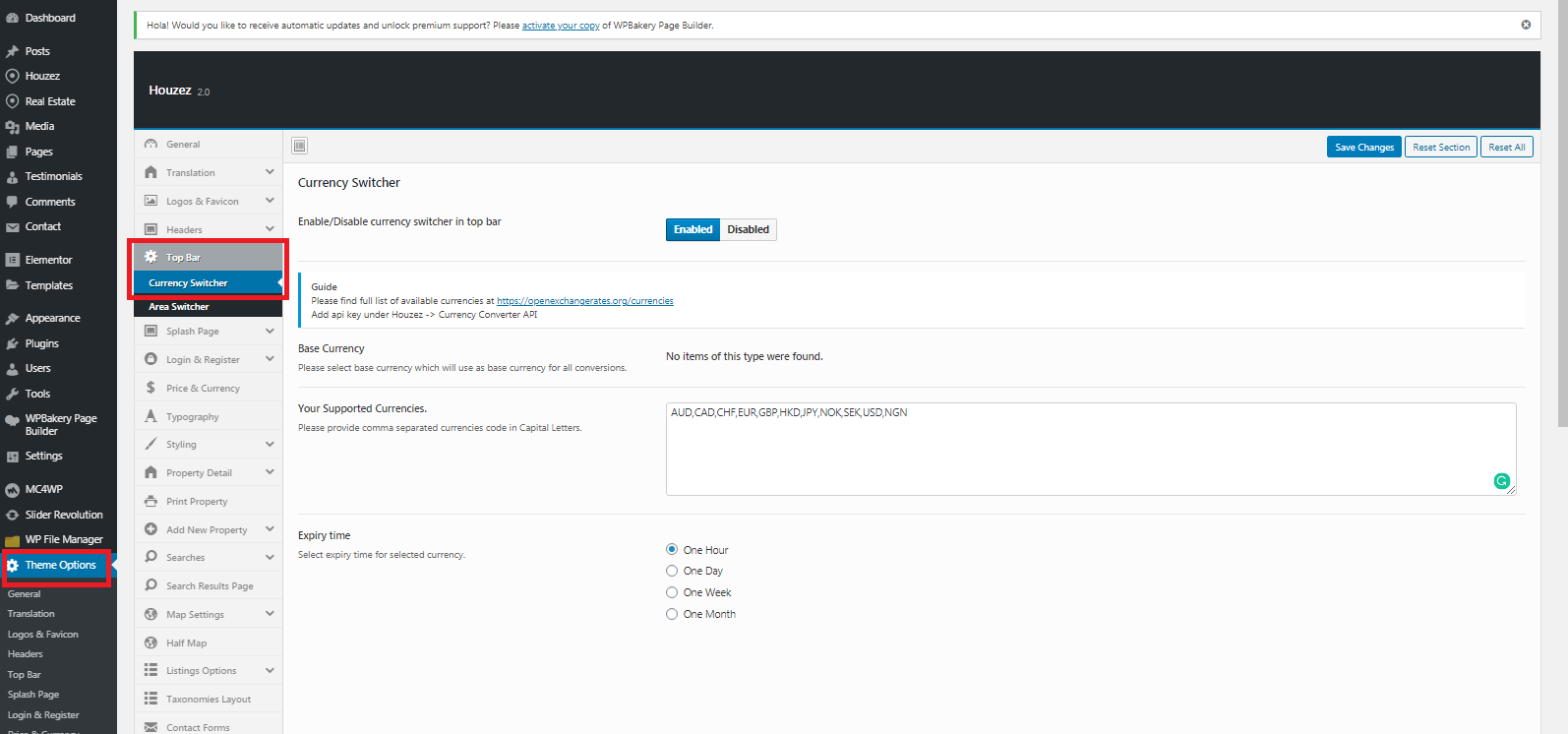 Enable/Disable currency switcher in the top bar: Enable or disable the currency switcher.
Base Currency: Please select the base currency which will use as the base currency for all conversions. (Base currency will select after adding the API key)
Your Supported Currencies. Please provide comma-separated currencies code in Capital Letters.
Expiry time: Select expiry time for the selected currency.
Guide
Please find the full list of available currencies at https://openexchangerates.org/currencies
Add API key under Houzez -> Currency Converter API