Houzez is provided with a section to manage Invoices layout options inside the Theme Options panel. When someone purchases a membership package or add a paid listing, a new invoice is generated in the system.
In the admin panel, you can find the invoices under the menu Houzez Invoices located on the left sidebar.
In the front-end, you need to create an invoice page using the Dashboard Invoices template to display and print the invoice file.
Invoice Options
Navigate to Theme options > Invoice Options as displayed in the image below.
Company Logo: Upload company logo for invoices.
Company Name: Enter the company full name
Company Address: Enter the company address
Company Phone: Enter the company phone number
Additional Info: Use this content editor box to add notes to the invoices
Thank You text: Enter bottom invoice message
Create a New Invoice
In your left sidebar navigate to Real Estate >> Invoices >> Add New
After clicking the Add New Button you will see the options for the invoice which is shown in the below screenshot: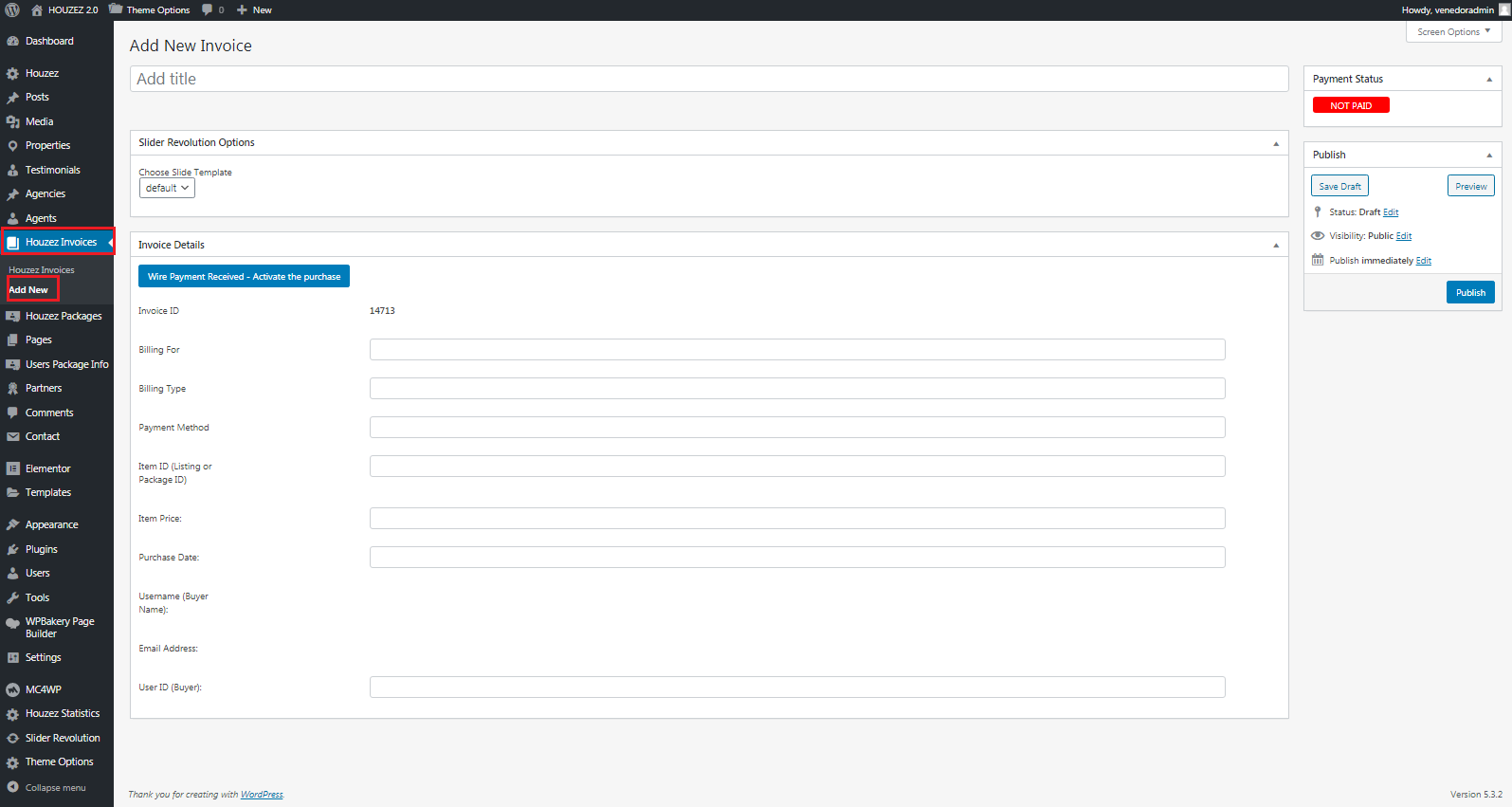 Print or Download Invoice File
Once you created the invoice page using the Dashboard Invoices template, is possible to access and print each invoice.
Click on the Print Invoice button to print.
To download the file
Click on Print Invoice button
click on Open in Preview
save the PDF file.