Now it's time to build some essential pages for your users. These specific pages are a key part of the Membership tool so it's important to follow the next step. As soon as you have finished creating all the necessary pages for the Front-end Dashboard panel you will see this new section of the site as displayed in the image below.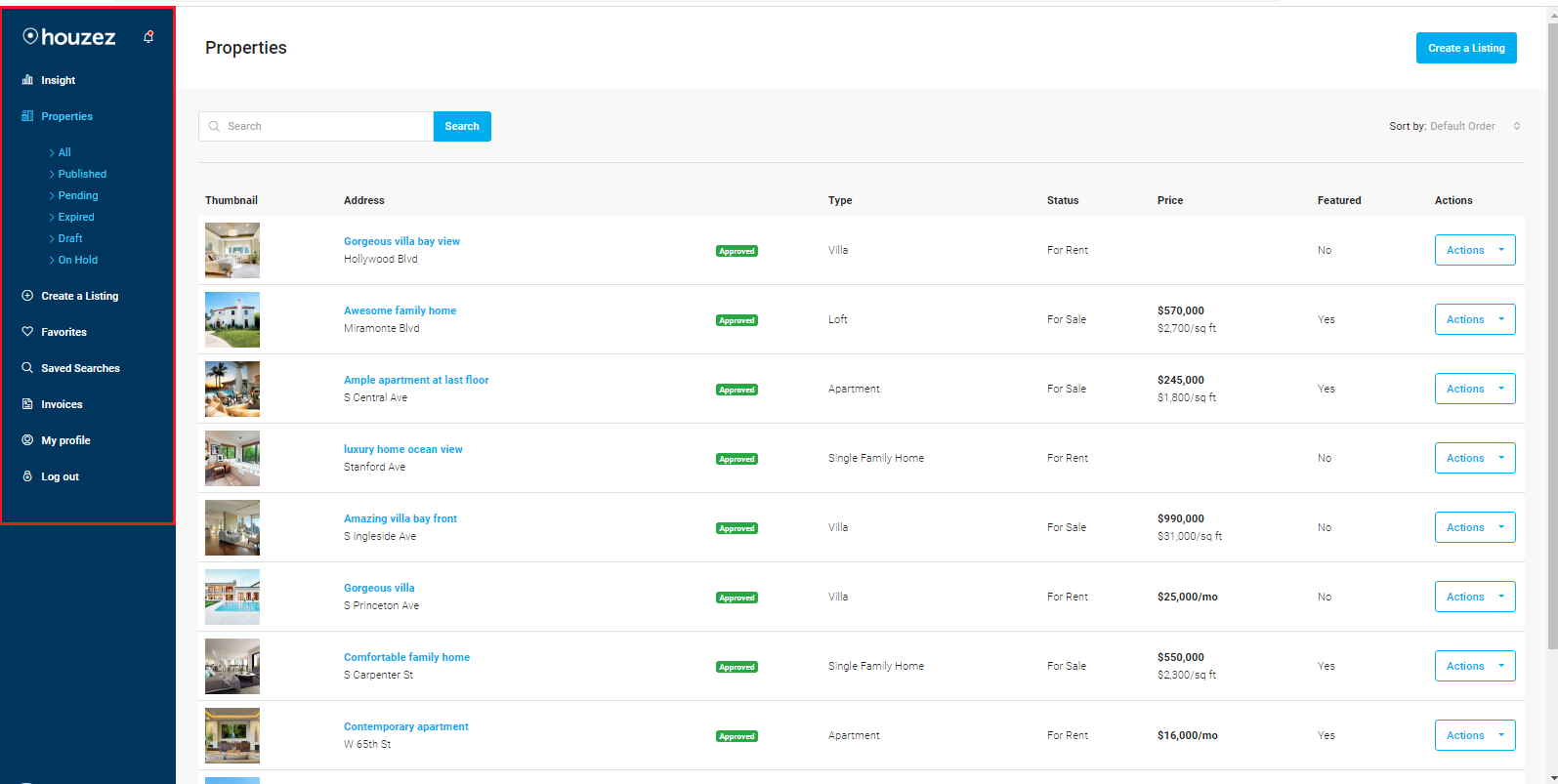 Add the Front-end Dashboard Pages
In your left sidebar navigate to Pages > Add New to create a new page. From the Page Attributes box located in the right sidebar select all the following page templates and create a page for each of them.
Please check the following list of pages that need to be created:
To manage listings add two new pages with the following templates:

User Dashboard Properties
User Dashboard Create Listing

To save searches: add a new page with the following template User Dashboard Saved Search
To save favorites: add a new page with the following template User Dashboard Favorite Properties
To check invoices: add a new page with the following template User Dashboard Invoices
To manage profile: add a new page with the following template User Dashboard Profile Page
To manage user membership plans: add a new page with the following template User Dashboard Membership Info Page
To Get Property Data: add a new page with the following template User Dashboard Insight
When you created the various pages required for the Front-End Dashboard, the User Account Menu and the Front-End Dashboard Menu is created automatically