How to Configure Facebook Login API
To enable the login with Facebook access your admin panel and navigate to Theme Options > Login & Register > Allow login via Facebook. In this article, we will provide you step-by-step instructions on how to configure your Facebook APP and enable Facebook to log in on your website with our Houzez theme.
Step 1. You need to go to https://developers.facebook.com/ and create a new APP for your website and set its name
Step 2. Click on +Add product button in your APP's dashboard and add a "Facebook login" APP for your website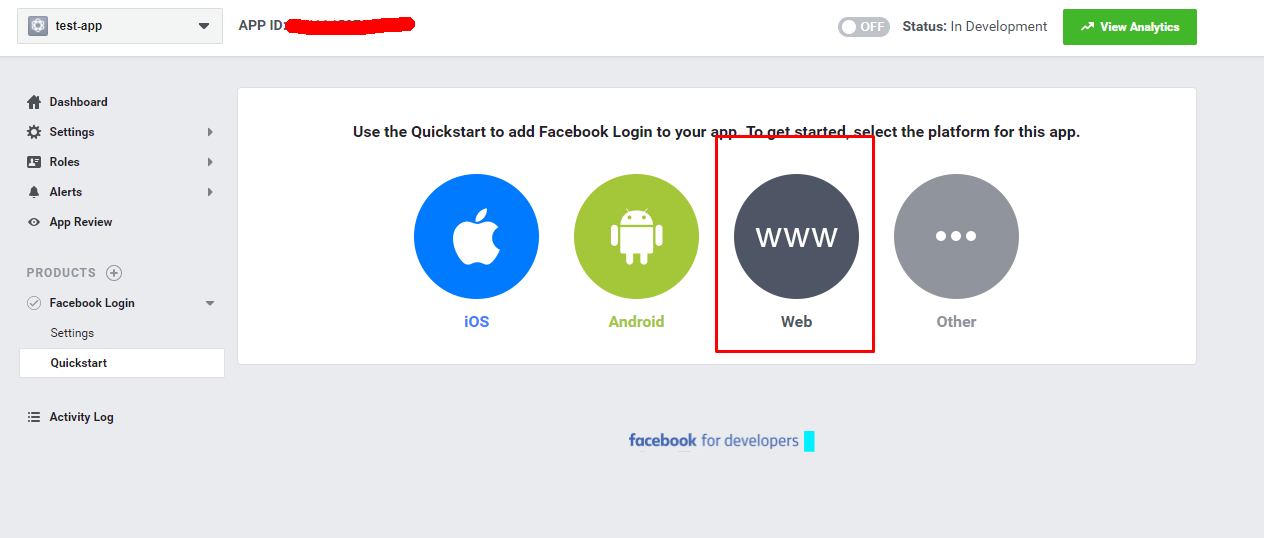 Step 3. In your APP dashboard go to Facebook Login -> Settings and fill Valid OAuth redirect URIs, It will be your site profile page url, Profile is the page which you create using User Dashboard Profile template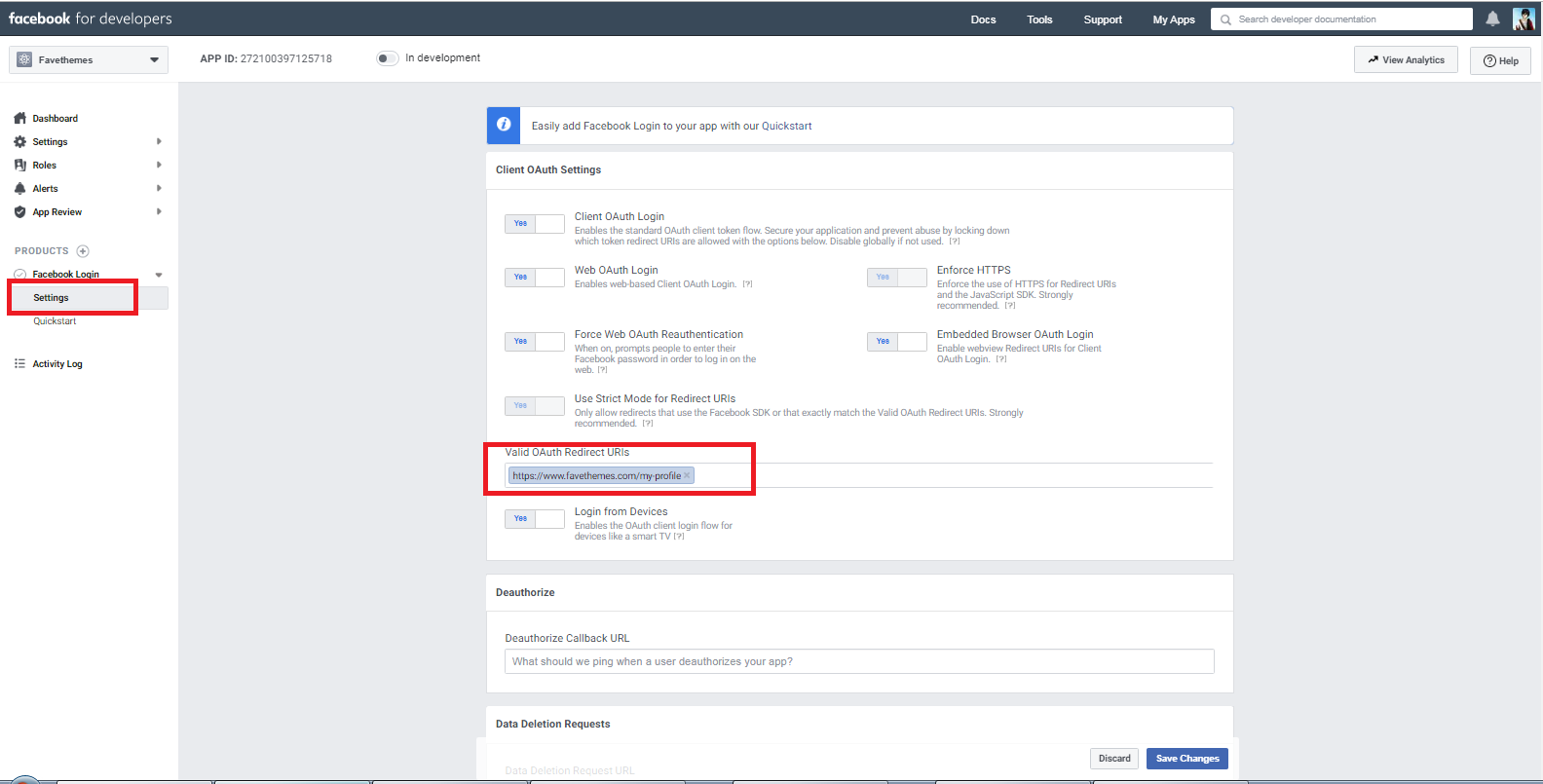 Step 4. Open your APP's Dashboard in the menu and copy your App ID and Secret fields.
Step 5. Paste these values in your Theme Options -> Login & Register > Allow login via Facebook. as shown on the screenshot