You can create categories to sort your agents at your choice. To add a new agent category in your left sidebar navigate to Real Estate >> Agents >> Edit the Agents.
Locate the Categories box on the right sidebar. Select the category that represents the agent is a member.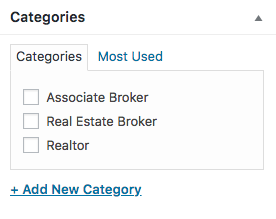 Create all the categories you want like you do when creating a regular post category.