To manually import a Slider Revolution, first download the files you need in the following link:
https://www.dropbox.com/s/8stzrm898apzfjl/demo-data.zip?dl=0
then you must go Slider Revolution >> Manual Import >> And import the slider for your demo.

When you extract the above zip file, you will find all the demo data for all demos, go inside the demo folder you will find the zip files of the demo sliders in each particular demo folder.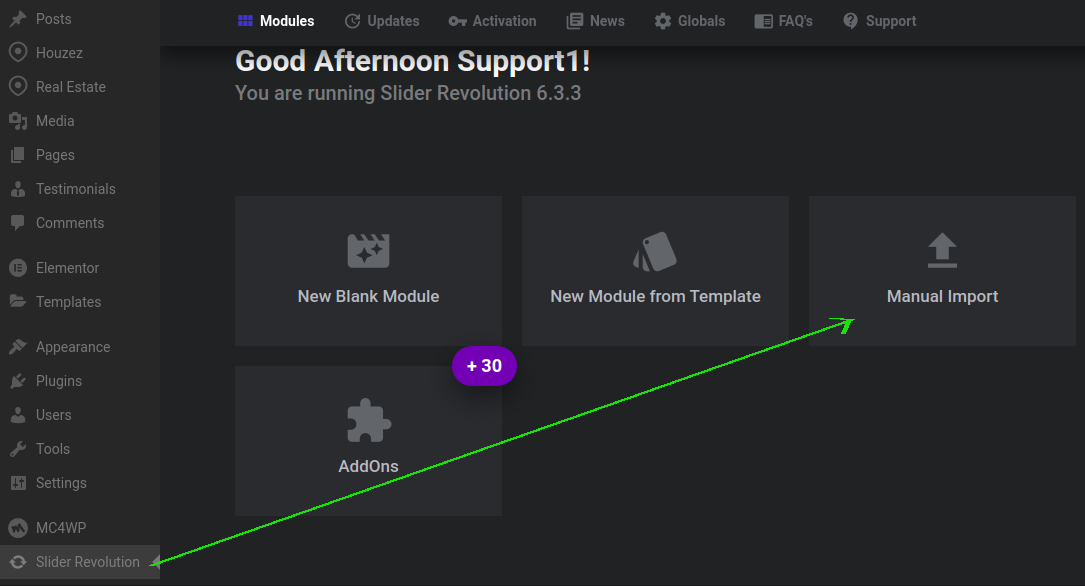 If you are not able to import then please send me the WP admin login details of your site so I will import the slider for you.

Keep in mind that the slider get content dynamically from what you select here

Edit your slider under the Slider Revolution menu and have above settings
Also, you can read more about How to Fix Slider Revolution message "Slider not found"