In your left sidebar navigate to Appearance > Widgets. As you will notice, there are Available Widgets displayed in the left part of the page. On the right side, you can find the Property Listing where you will need to drag and drop the widgets that you want to display on the Listing page.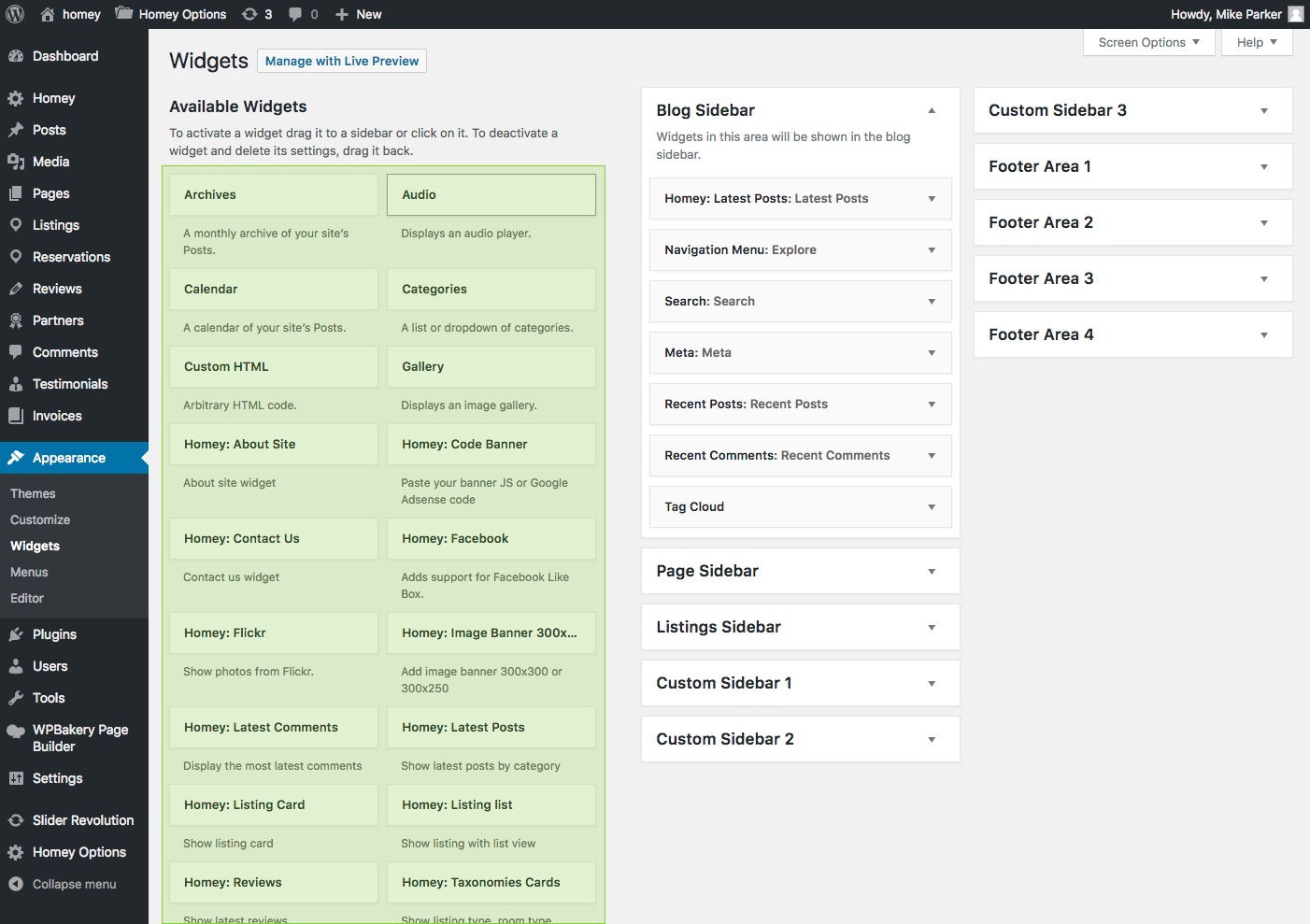 Add widgets to the sidebar
Homey has 13 custom widgets available to customize your sidebars. To place them in the sidebar, just click on it and select the destination sidebar and click on Add Widget.