The Carousel LIsting Module allows you to display your listings wherever on your website.
Using Elementor
Click on Edit with Elementor, it automatically takes you to the edit page with Elementor
You can drag the option Listing Carousel and drop it in the box as indicated in the image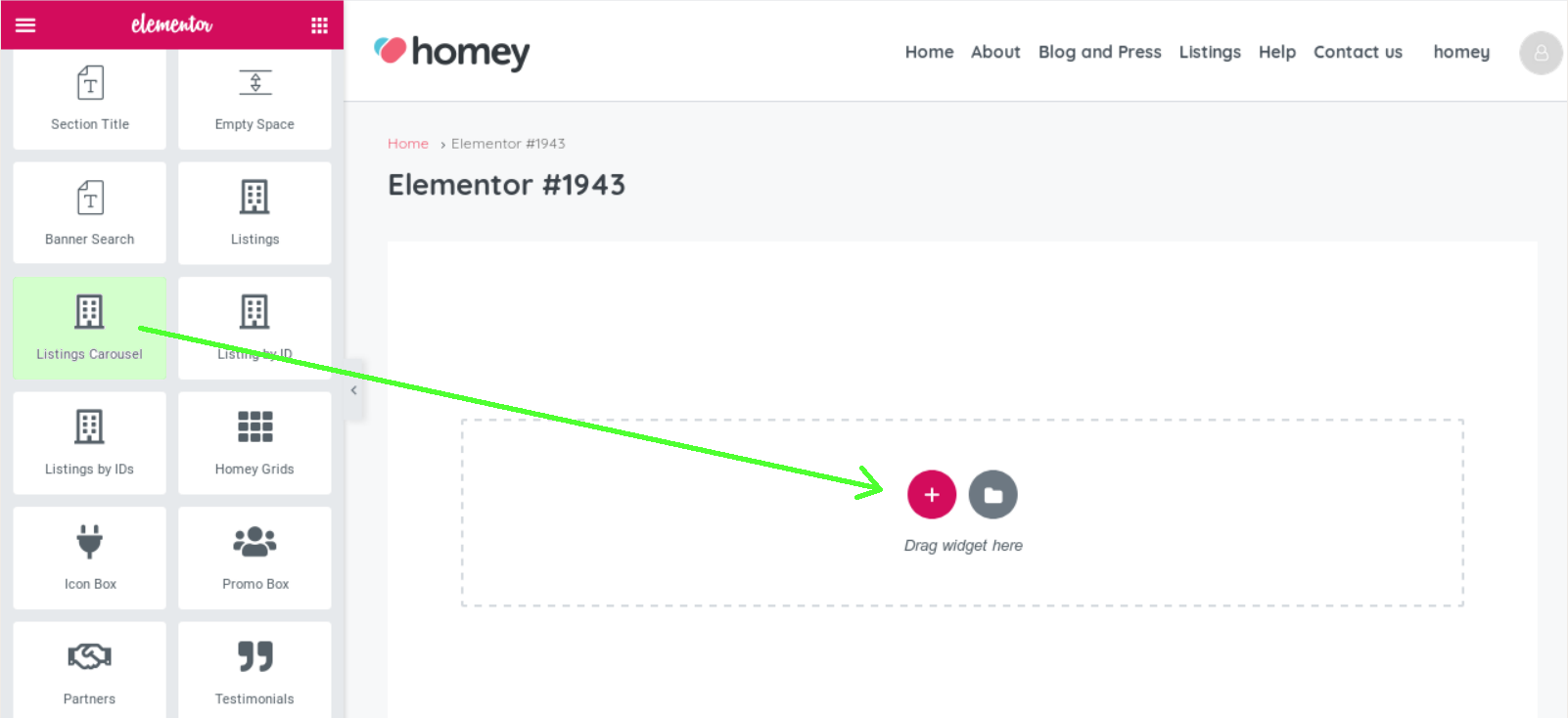 Settings
In the left panel, a box will appear to customize the content
Listing Type filter

Room Type filter
Listing Country filter
Listing State filter
Listing City filter
Listing Area filter
Listing IDs
Featured Listings

Any
Without featured
Only featured

Sort by


Default
Price (low to high)
Price (high to low)
Date (old to new)
Date (new to old)
Featured on top
Random

Number of Properties (Default 9)
Offset
Slides To Show

Slides To Scroll

Infinite Scroll

AutoPlay
AutoPlay Speed
Next/Prev Navigation
Dots Navigation
Using WP Bakery Visual Composer
Activate the Visual Composer Editor clicking on Backend Editor. Locate the Backend Editor button just below the page title. After clicking on the Backend Editor button you will see the WPBacker Page Builder section appear.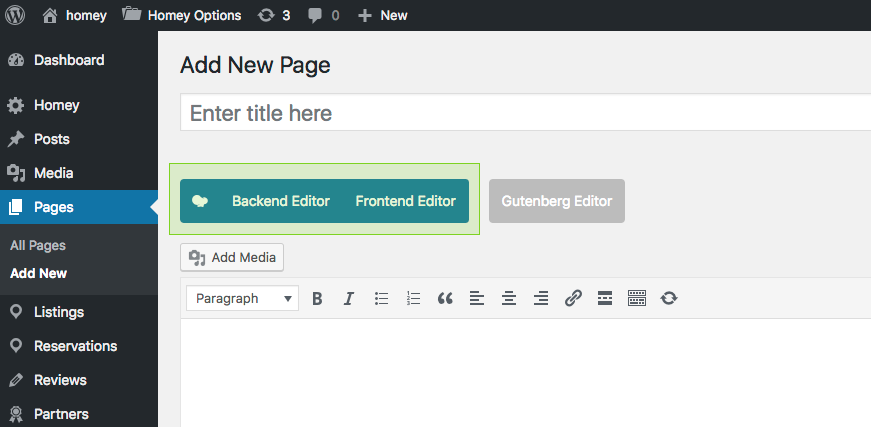 Use the button + Add Element to start to design your page and add content blocks or rows to your page.
Select By Favethemes
Click on the Listing Carousel module to place the module on the page.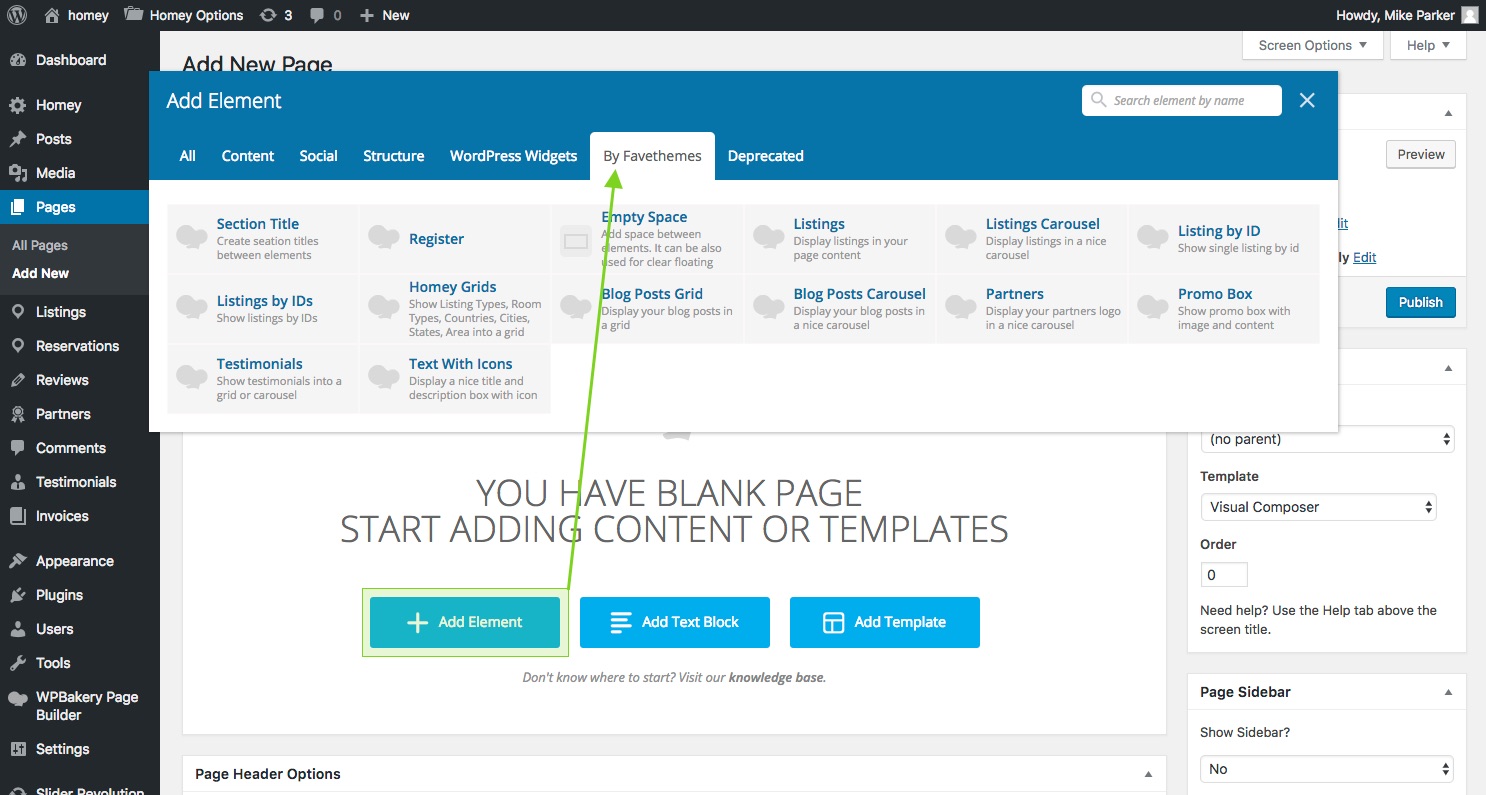 Settings
Once you have placed the module on the page, edit the module to access pop up settings panel displayed in the image below.
General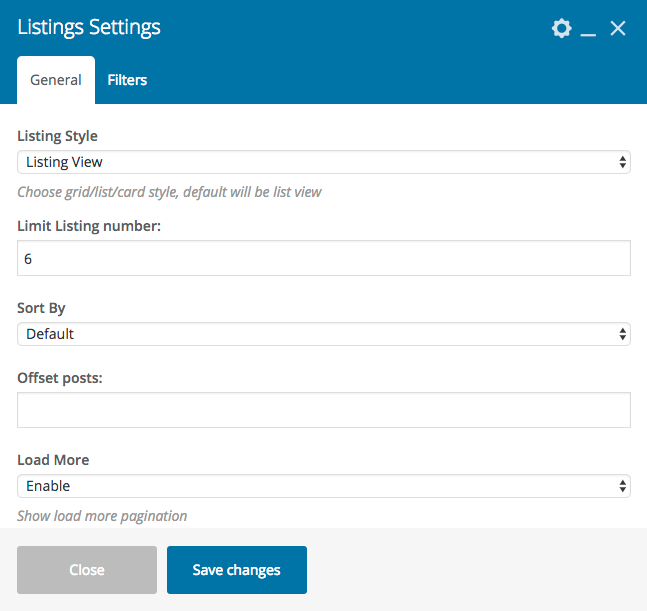 Listing Style
Sort by

Default
Price (low to high)
Price (high to low)
Date (old to new)
Date (new to old)
Featured on top

Limit posts number
Offset posts
Filters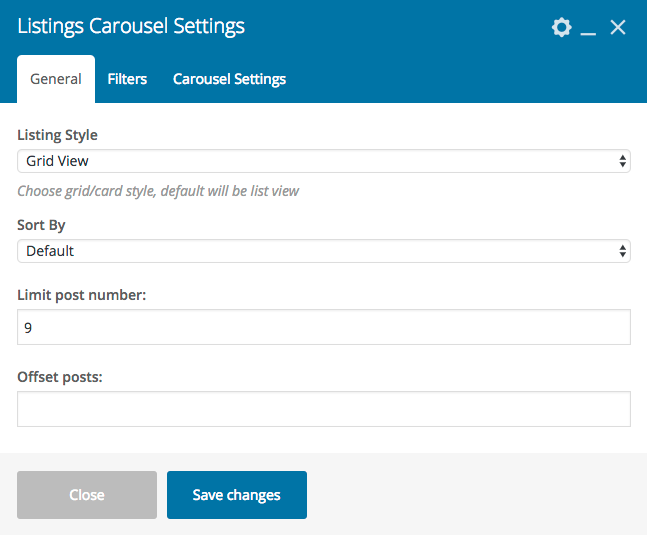 Listing Type filter

Room Type filter
Listing Country filter
Listing State filter
Listing City filter
Listing Area filter
Featured Listings

Any
Without featured
Only featured

Listing IDs
Carousel
Slides To Show

Slides To Scroll

Infinite Scroll

AutoPlay
AutoPlay Speed
Next/Prev Navigation
Dots Navigation