In Homey, Administrators / Hosts / Guests will need to manually submit paid funds. This can be the method that they agree, Paypal, Stripe, or any other method that is implemented.
How a Host Can Request a Payout?
The admin dashboard presents an introductory section (Homepage) from where the site administrator can have an overview of what happens on his site. The most important information such as new listings or new reservations is immediately visible and ready to be managed.
Before requesting payment, you must complete a series of fields with information from your Profile Section
From the Payout section, site administrators can view, search, filter, and manage all payout requested by the hosts.
For each payout, there is a detailed section where you can check all detail and manage the payout status.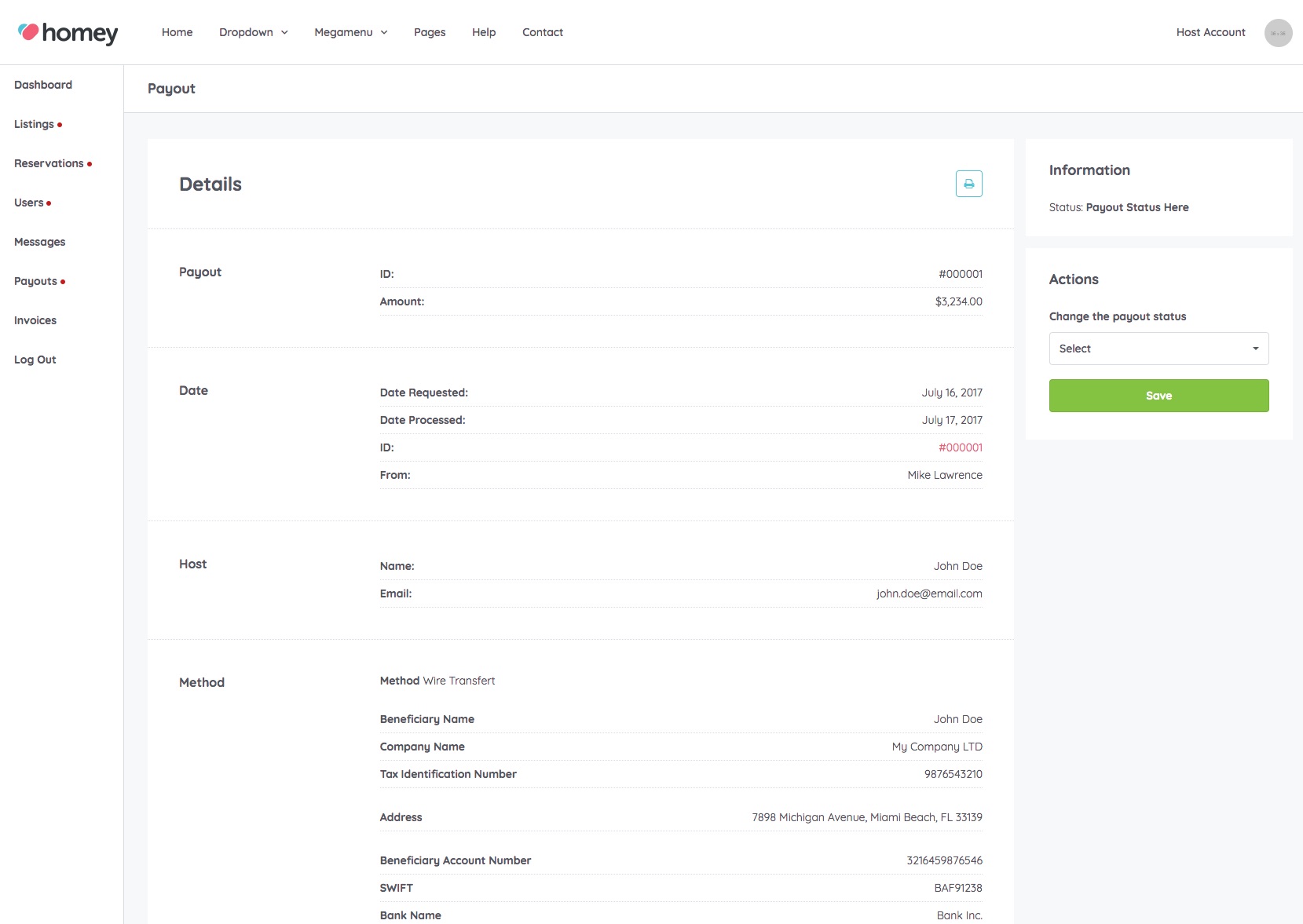 How The Admin Can Process The Payout?
The payouts need to be done manually by admin, for this its necessary setup the Dashboard Wallet
Payments must be made and managed in collaboration with the host/guest.
If you need to charge a percentage to the Host and not to the customers, you should enable the Service Fee, which will be paid by the Renters during Booking and Reservation.
Note: If the Off-Site Payment is active, the following should be taken into account:
1. The instance booking is not available for off-site
2. The wallet not available for offsite payment.
3. The site admin services fee not available for offsite payment