From version 1.3 Homey has a section called Wallet. This section allows all registered users as hosts to have under control their total earnings, the available balance and request payouts from the site administrator.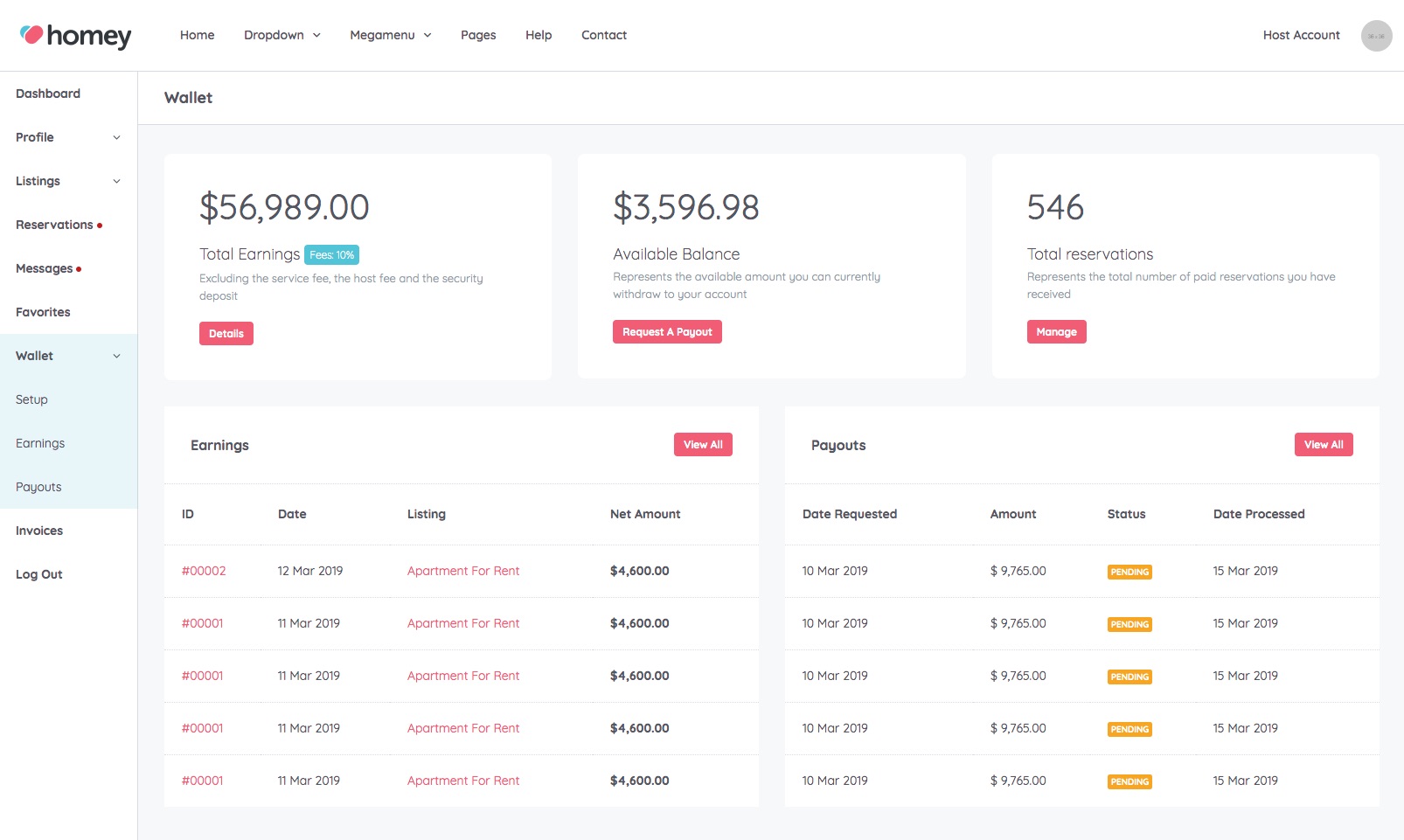 Create the wallet section
In your left sidebar navigate to Pages > Add New to create a new page and from the Page Attributes box located in the right sidebar select Template: Wallet
Wallet settings
Navigate to Homey Options > Wallet Settings and locate the settings here below. In this section, you can determine what the minimum amount a host can request as a payout.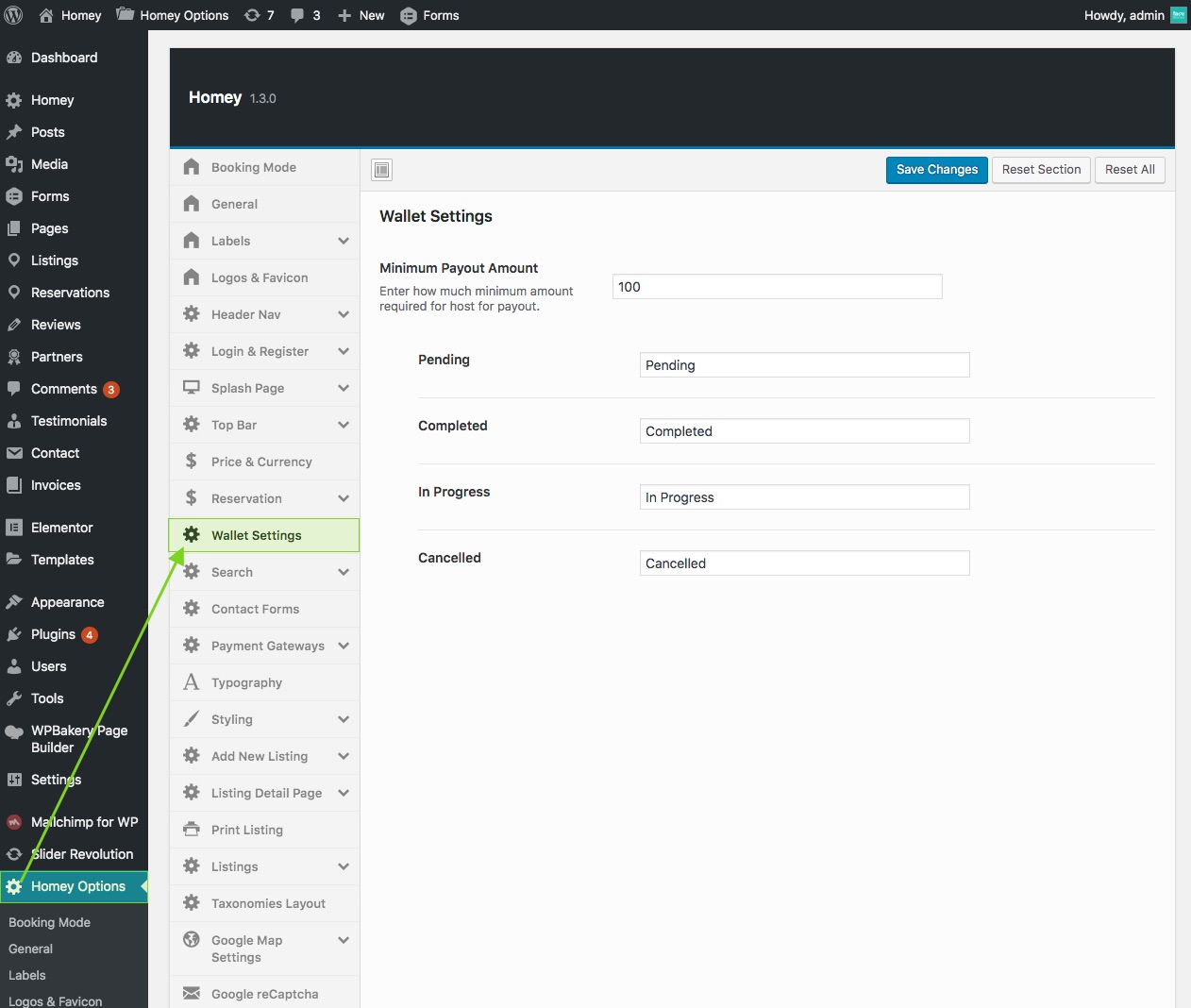 Display the wallet in the menu
To display the Wallet tab on the user menu, be sure that the Reservation settings are configured in this way: Payment while booking > Percentage % as displayed in the image below.