With the Elementor free plugin, you can create a single property page design. In other words, it means each property has to edit with Elementor in order to apply a custom template. There are 37 Elementor widgets that you can easily use for your property detail page.
Enable Elementor Builder for Properties
Please Navigate to Elementor >> Settings >> Check or enable the Properties Post type then you will be able to edit the property with the Elementor page builder.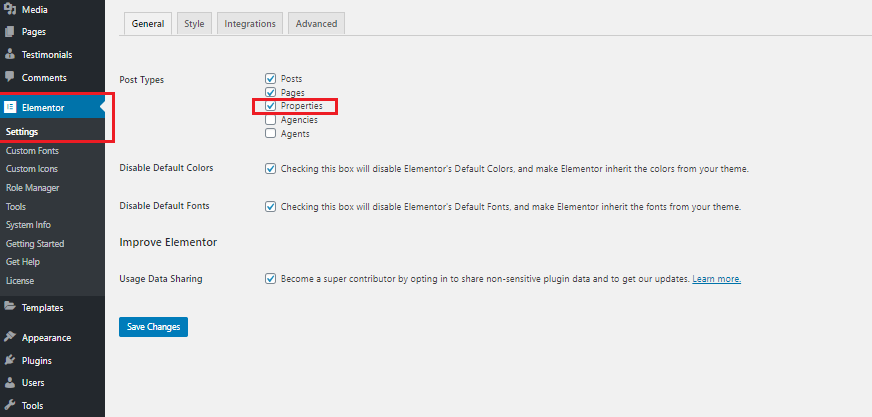 After that, you can see the Edit with the Elementor button on the property page (Backend) click the button then you will be redirected to the Elementor page builder.
How to Create a Property Detail Page with Elemetor Free
Please go to the Property page (Backend) >> Edit the page with the Elementor page builder
Use Houzez Single Property Elements
Use newly developed 37 widgets for the property detail page added in the theme and design your own property details page. After edit the property page in the Elementor page builder, you can see the below elements on the page: