The Icon Box Element allows you to display the text with different icons wherever on your website. To use the Icon Box Element be sure that you are working on an Elementor page template.
Add the Icon Box Widget to a Page
Activate the Elementor Page Builder >> Go to Pages >> Add a New Page >> Select the Elementor page template from the Page Attribute section as showing in the below screenshot: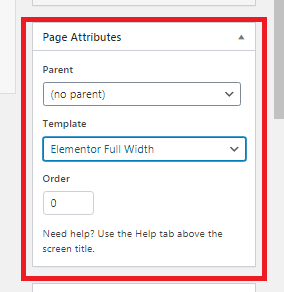 Then click the Edit with the Elementor button to edit the page with the Elementor page builder.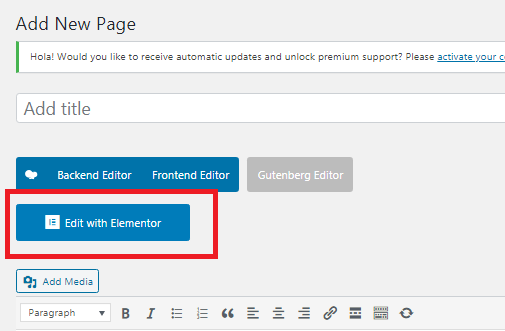 After clicking on the Edit with Elementor button you will redirect to the Elementor page builder to see the Elementor Page Builder section appear. Drag and drop the Icon Box widget from the Houzez Elements section to the page as showing in the below screenshot: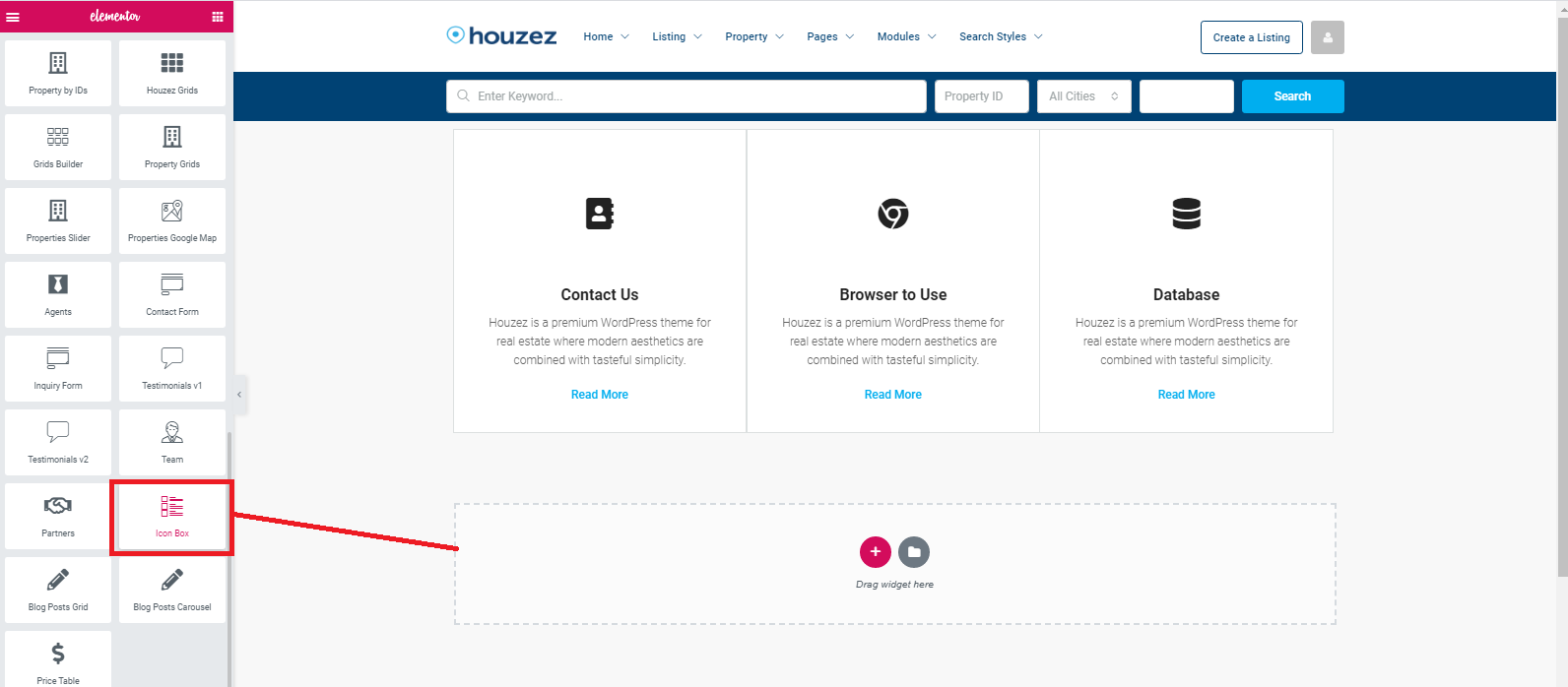 Icon Box Content

Settings
Once you have dragged the element on the page, you will see the element options in the left tab and you will see the content settings.
Please click the Add item button to add the icon box on your page.
Icon Type: You can choose from FontAwesome or upload a custom image
Icon: Please set an icon. Note: Houzez is compatible with Font Awesome v.4.7.0. The entire list of icons can be found on the FontAwesome project page. For example, if an icon is named 'fa-angle-right', the value you have to add inside the field is 'angle-right'.
Title: Enter title
Text: Enter description
Read More Text: Enter the text for reading more
Read More Link: Enter the link for reading more text
Icon Boxes Content Style

Settings
Style:

Select the icon box style (Version 1 and version 2)

Columns:

Select the number of columns

Padding:

Add the padding between icon, text, and button

Border Type:

Add the border around the icon box

Border Radius:

Add the border radius.

Background Type:

Select the background type as

Classic or Gradient
Icon Boxes Styling

Settings
Icon Color:

Select the icon color.

Icon Size:

Add the icon size

Icon Padding:

Add the padding around the icon

Icon Rotate:

Add the icon rotates degree

Title Spacing: Add the spacing between title
Title Text Color: Select the title text color
Title Typography: Select the title font.
Description Text Color: Select the Description text color
Description Typography: Select the description text font
Read more Text Color: Select the read more button text color
Read More Typography: Select the read more text font