The Advanced Search Elementor widget allows you to display attractive and feature-rich search bars wherever on your website. To use the Advanced Search Elementor Widget be sure that you are working on an Elementor page template.
Add the Search Composer Widget to a Page
Activate the Elementor Page Builder >> Go to Pages >> Add a New Page >> Select the Elementor page template from the Page Attribute section as shown in the below screenshot:
Then click the Edit with the Elementor button to edit the page with the Elementor page builder.
After clicking on the Edit with Elementor button you will redirect to the Elementor page builder to see the Elementor Page Builder section appear. Drag and drop the Advanced Search widget from the Houzez Elements section to the page as shown in the below screenshot: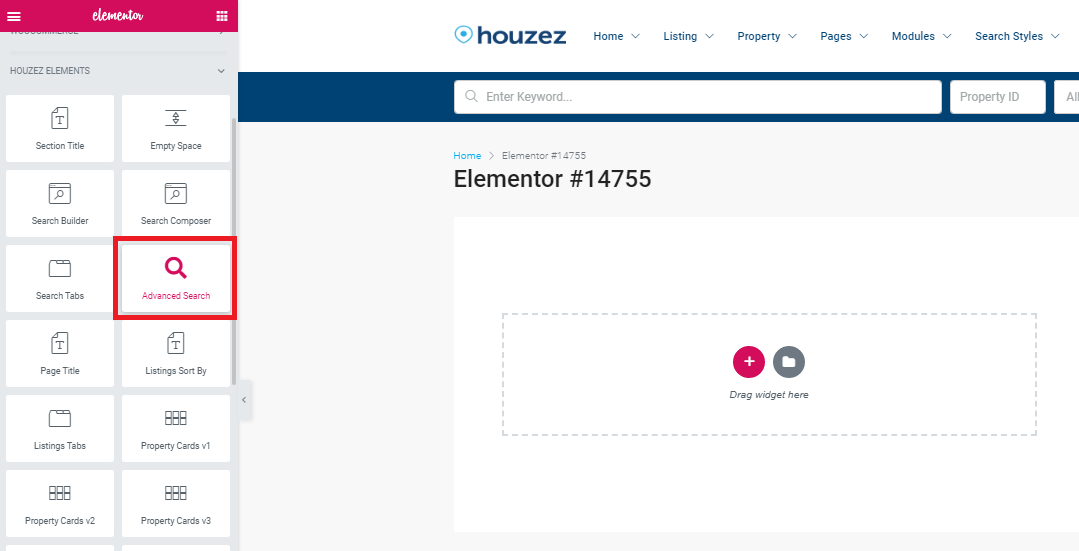 Advanced Search

Settings
Once you have dragged the element on the page, you will see the element options in the left tab

Add the title for the Advanced search which you have added on the page.