The empty space module allows you to set height of the space. You can add white space between elements to separate them beautifully. To use the Properties module be sure that you are working on a Visual Composer page template.
Add the Empty Space Module to a Page
Activate the Visual Composer Editor clicking on Backend Editor. Locate the Backend Editor button just below the page title. After clicking on the Backend Editor button you will see the WPBacker Page Builder section appear.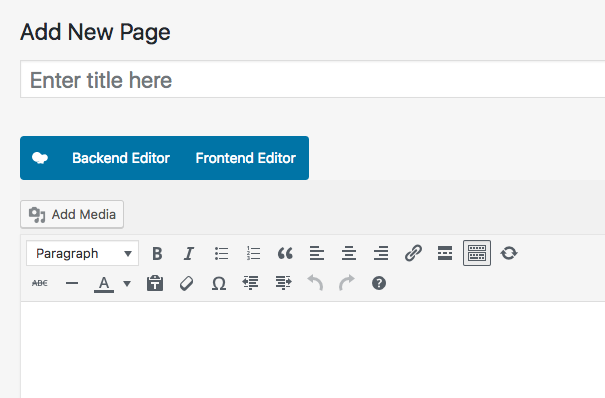 Use the button + Add Element to start to design your page and add content blocks or rows to your page.
Select By Favethemes
Click on the Empty Space module to place the module on the page.
Empty Space Module Settings

Once you have placed the module on the page, edit the module to access the popup settings panel displayed in the image below.
Empty Space Settings