The Properties Module allows you to display your properties wherever on your website. To use the Properties module be sure that you are working on a Visual Composer page template.
Add the Properties Module to a Page
Activate the Visual Composer Editor clicking on Backend Editor. Locate the Backend Editor button just below the page title. After clicking on the Backend Editor button you will see the WPBacker Page Builder section appear.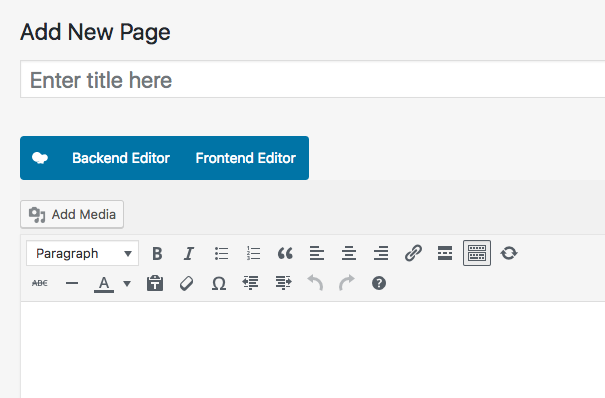 Use the button + Add Element to start to design your page and add content blocks or rows to your page.
Select By Favethemes
Click on the Properties module to place the module on the page.
Properties Module Module Settings

Once you have placed the module on the page, edit the module to access the pop up settings panel displayed in the image below.
Property Settings – General

Grid/List Style: Choose grid/list style (Version 1 or 2), the default will be version 1
Layout: you can choose among 3 layouts (Grid 3 Columns, Grid 2 Columns or List)
Limit post number: Enter how many properties you want to show
Sort By: Select the sort by filter
Offset posts: You can choose offset post number
Pagination: Select pagination as Load More or number
Property Settings – Filters
Property Type filter: Select the property types you want to show.
Property Status filter: Select the property status you want to show.
Property State filter: Select the property status you want to show.
Property City filter: Select the property city you want to show.
Property Area filter: Select the property area you want to show
Property Label filter: Select the property status you want to show.
User Role: Use this option to filter by user roles
Featured Properties: You can make a post featured by clicking featured properties checkbox (Any, Exclude, Include) while add/edit post