In your left sidebar navigate to Appearance > Widgets. As you will notice, there are Available Widgets displayed in the left part of the page. On the right side, you can find the Property Listing where you will need to drag and drop the widgets that you want to display on the Listing page.
1. About Site
About site widget
2. Advanced Search
Advanced Search widget settings are available on Theme Option > Searches
3. Agents Search
Search widget for agents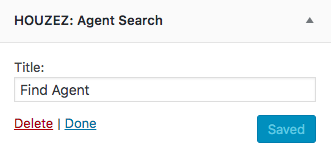 4. Agency Search
Search widget for agents
5. Code Banner
Paste your banner JS or Google Adsense code
6. Contact Us
Contact us information
7. Featured Properties
Show featured properties
8. Image Banner 300×250
Add image banner 300×300 or 300×250
9. Latest Posts
Show latest posts by category
10. Mortgage Calculator
Add a responsive mortgage calculator widget
11. Properties
Show properties
12. Property Taxonomy
Show property type, status, features, cities, states
13. Recently Viewed Properties
Show properties Recently viewed properties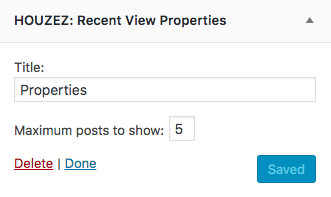 14. MailChimp
Displays your MailChimp for WordPress sign-up form. You can edit your sign-up form in the MailChimp for WordPress form settings.